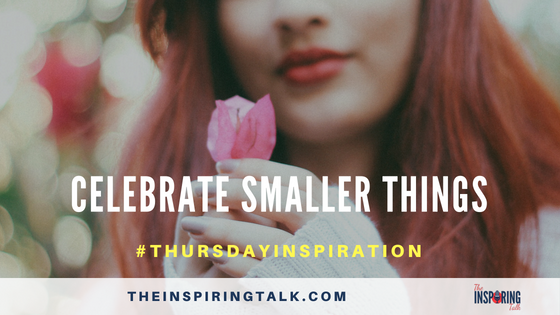 How long it has been since you had that big smile on your face?
When was the last time you laughed rolling down on the floor?
It's easier to get caught at the moment and forget smaller things that matters. This week is all about celebrating those tiny things in your life. It's about celebrating smaller things while you chase those bigger goals.